When it's about deciding what to wear during this holiday season it's hard to pick just one color, that's why we are loving the glam multicolor trend for Fall 2018, that is splashing the wardrobe with fun and even with a chic touch.
Of course the rainbow color prints have been invading the closet for a while, but lately we can see dresses, tops, skirts, pants, even blazers with sequins and metallic fabrics with blue, pink, red, green, black and yellow stripes or other figures.
I can't decide which one to get, but let me show you what I have found online and maybe this can be one of your looks very soon. Let me know what do you think!
Sam Edelman front wrap dress. Nordstrom. $168

Dress the population Margo plunge neck dress. $268


TFNC dress. Nordstrom. $140

Rachel Rachel Roy metallic skirt. Macys. $99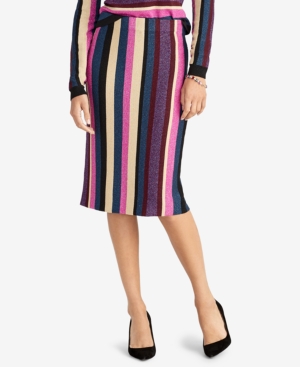 Inc, vertical pattern. Macys. $79.50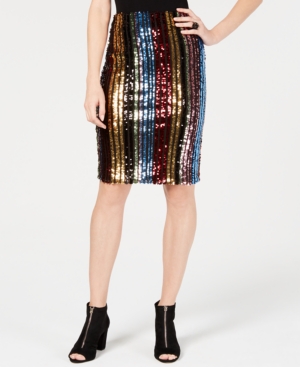 Miss Selfridge came top. Asos. $56

More looks Fall-Winter 2018:
Fall-Winter will be a color explosion
Paris Fashion Week for this fall