Para español desliza hacia abajo. When I recently met Eduardo, I was impressed with his kitchen skills… he is like a chef, without a title, and that's when first heard about a tool that is really good to cook meats and proteins. In case you never heard of it, I will tell you a little bit about what is a sous vide and how to use it and maybe you will end up getting one to feel like a chef yourself.
Sous vide is a french term that translates to "under vacuum" and is the process of sealing food in an airtight container—usually a sealed bag—and then cooking that food in temperature-controlled water. Maybe you have tried products cooked with this machine, actually Starbucks sells delicious sous-vide eggs and they are super yum.
How to use it?
Anything that you cook with this tool will be juicy and soft. And don't think that you have to be an advanced cook to master this because although I was intimidated in the beginning, the very first time I cooked the chicken with this tool was flavorful, almost as good as my husbands.
You just need a container (a big pot or some sous-vide come with their own recipient), then you season your proteins inside a ziplock bag (yeah, you don't really need anything professional here), then, depending on what kind of proteins you are gonna cook, set the time and temperature.
We have used it even before grilling steaks and the result is absolutely chef-worthy. Eduardo uses the sous-vide and then finishes chicken or any other protein either inside the oven, on the grill or a pan.
Like a chef!
We have this one, although we have the old version without the Wi-fi, but we want to update it to this one and that way we can use bluetooth to cook, isn't it amazing? Anova Sous Vide Wi-Fi Precision Cooker, available at Sur la Table. $128.96

This one is also controlled using an app. Joule Sous Vide by ChefSteps. Sur la Table. $199.

From Instant Pot. Target. $79.99

Another option. Zakarian Pro for Home Sous Vide Circulator Stick. Sur la Table. $129.95

If you need some books, I found a few so you can order them online. Believe me, everybody will praise your food.
Target has Simple Sous Vide : 200 Modern Recipes Made Easy, by Jason Logsdon. $20.39


Sous Vide Recipe Book (Paperback) (Norma Miller). Target. $14.44


Sous Vide Cooking With Sansaire : Recipes for Unmatched Flavor. Target $20.52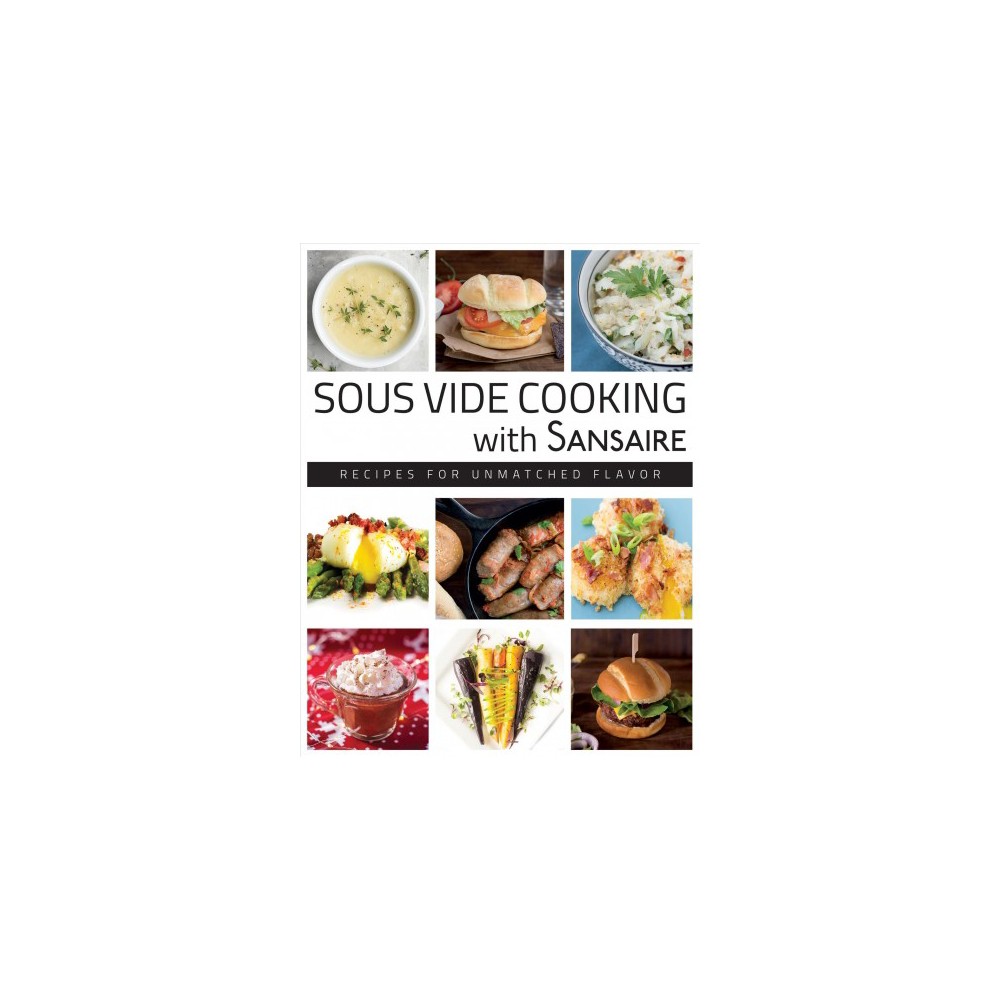 You might also like this:
How to create spaces with charming touch

Qué es un sous vide y cómo usarlo
Casi inmediatamente después de conocer a Eduardo me quedé impresionada con sus habilidades en la cocina pues es como un chef sin un título, y fue gracias a él cuando escuché por primera vez sobre un gadget que es realmente bueno para cocinar carnes y proteínas. En caso de que nunca hayas oído hablar de él, te contaré un poco sobre lo qué es un sous vide y cómo usarlo y tal vez terminen teniendo uno para sentirse como un chef.
Sous vide es un término francés que se traduce como "sellado al vacío" y es el proceso de sellar los alimentos en un recipiente hermético, generalmente una bolsa de plástico, y luego se cocinan esos alimentos en agua a temperatura controlada. Tal vez hayan probado productos cocinados con esta herramienta, de hecho Starbucks vende deliciosos huevos de sous-vide y son súper ricos.
¿Cómo usarlo?
Todo lo que cocinen con esta herramienta quedará jugoso y suave. Y no piensen que tienen que ser un cocinero súper pro para usarla porque, aunque al principio me intimidaba, la primera vez que cociné el pollo con esta herramienta quedó sabroso, casi tan bueno como la que hace mis marido.
Solo necesitan un contenedor (una gran olla o a veces el sous-vide vienen con su propio recipiente), luego sazonan las proteínas dentro de una bolsa con cierre hermético (sí, realmente no necesitas nada profesional aquí porque las ziplock funcionan de maravilla), entonces, dependiendo de qué tipo de proteínas vas a cocinar, establece la hora y la temperatura.
Lo hemos usado incluso antes de asar diferentes cortes de carne y el resultado es absolutamente digno de chef. Eduardo usa el sous-vide y luego termina el pollo o cualquier otra proteína, ya sea dentro del horno, en la parrilla o en un sartén.
Las opciones que ves en las imágenes de arriba están en venta en línea, así que dale click en la foto si te interesa comprarlo ya.