For many years, sunglasses with a big frame were absolutely a must have in a girls's look… until trends changed because you will want the latest hot item: tiny sunglasses! They are seen everywhere, so small, basically just covering the eye area.
In case you haven't notice this so far, just take a look at many celebrities, trend setters, models instagram accounts and you will find tiny sunglasses. Gigi Hadid even launched her own line with Vogue Eyewear and guess what? It has the shades designs we want!
Well, I've been crazy about mine ever since I got them. In case you want yours, take a look of some designs available online.

What do you think of Beyoncé's?

Futuristic and retro. Givenchy. Nordstrom. $375
Saint Laurent Jerrybat. Nordstrom. $905

Vogue Eyewear. Macy's. $139.95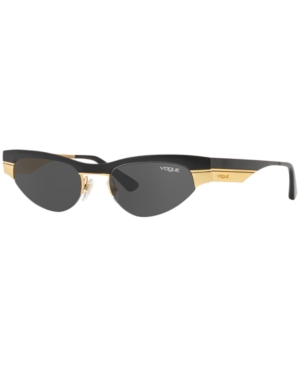 Vogue x Gigi. Asos. $187

Other hot trends 2018
More sunglasses Here